Sara Amodeo

new

General Manager for Italian Office
SCOPE International AG has announced the appointment of a new General Manager Sara Amodeo for its Italian subsidiary based in Milan. Reporting to the CEO Sara Amodeo will provide leadership for SCOPE's offices and will be responsible for supporting development of the local team.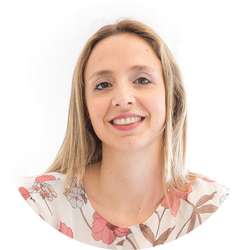 Graduated in Biological Sciences at the University of Milan and with a Master's degree in Bioethics for the Clinical Trials, Sara began her career in the clinical research at the Department of Oncology of the Istituto di Ricerche Farmacologiche Mario Negri di Milano.
She joined SCOPE International in 2011 where she held positions of increasing responsibility both in the clinical operations and in the regulatory affairs fields up to the appointment of General Manager of the Italian branch office in September 2017.With a solid experience on international clinical research in different therapeutic areas, in her new role, Sara takes the challenge of extending SCOPE International's support to the pharmaceutical industries in Italy.
_
"

I am delighted to be appointed as General Manager of SCOPE ITALY at a critical time for its expansion of service, technology and facilities for the Italian Pharmaceutical, Device and Diagnostics industry.' Looking forward to welcoming new and existing Sponsors to our newly refurbished offices.
"
– Sara Amodeo
"

It is an exciting time here at SCOPE as we expand our support for companies in Italy and I am delighted that Sara has agreed to lead our efforts in this important market. The expansion in Italy represents our commitment towards our continued growth through strengthened operational capabilities. We are dedicated to maintaining and augmenting our competencies and expertise across Europe in order to address the diverse needs of our clients.
"
– Gerald Meub, CEO of SCOPE International AG said