Andrew Bradshaw

new UK Managing Director
SCOPE International AG has announced the appointment of Andrew Bradshaw as the new UK Managing Director for its subsidiary, based in Manchester, UK. Guiding a highly motivated and qualified team, Andrew will be responsible for the strategic development of SCOPE International (UK) Ltd.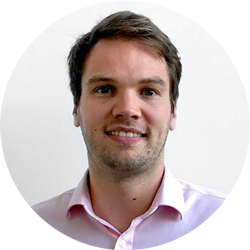 Graduated in Biomedical Sciences from University of Manchester, Andrew started his career at a large clinical research organisation. His work as clinical research associate provided him with a strong background in monitoring clinical studies and laid the ground for his further career.
In 2016, Andrew joined SCOPE International AG, where he gained solid skills by working in the fields of regulatory affairs and clinical operations. With the appointment of Managing Director, he will continue to use his high qualifications and business experiences to continuously develop and implement new strategic ideas.
"

I am proud to have been appointed as general manager of SCOPE UK, we have a great base in the UK and SCOPE International are in an excellent position for growth, both globally and in the UK. I am truly excited to be on board with such a great team.

"

SCOPE's UK office was opened in 2013. Since then, we built a team of Monitoring and Project Management staff in Bolton, Greater Manchester. We offer the ability to manage our local UK and Ireland projects and internationally in collaboration with a large multidisciplinary team distributed in different offices of the company.